Jakarta, November 10, 2023 – Telkom University Jakarta held the Commemoration Ceremony of Heroes Day 2023. The event took place at the A Campus Field of Telkom University Jakarta. The ceremony was held in collaboration with Telkom Jakarta Vocational High School, attended by lecturers, teachers, staff, students of Telkom University Jakarta, as well as teachers and students of Telkom Jakarta Vocational High School.
With the theme 'The Spirit of Heroes for the Nation's Future in Combating Poverty and Ignorance' The ceremony, held at 07:00 AM, began with the flag-raising ceremony as a form of tribute to the heroes who have contributed to the independence of Indonesia. A serene atmosphere filled the field, creating a moment of reflection for all participants in the ceremony.
In delivering the address from the Minister of Social Affairs of the Republic of Indonesia, Dr. Daduk Merdika Mansur, who is also the Vice Director for Resources, Marketing, and Admissions at Telkom University Jakarta, as well as the Ceremony Supervisor, stated that the real challenge for the next generation is to manage the natural resources and the potential of the Indonesian population for the glory of the Nation and the State.
We will overcome these threats and challenges armed with the same spirit as demonstrated by the fighters of November 10, 1945. Not easy indeed, but it can definitely be done. The heroes have taught us that we are not a nation of losers. We will never willingly kneel and surrender in defeat. No matter how big the threats and challenges, we will face them.
Gratefully, at present, the spirit to eradicate ignorance and combat poverty can be seen and felt pulsating throughout the entire nation.
The spirit derived from the values of the struggle of the National Heroes in the year 1945. The spirit that leads us to reject defeat and surrender to circumstances. Unifying us in the effort to realize a united, sovereign, just, and prosperous national life. And advancing public welfare and enlightening the life of the nation. Realizing a better future.
In addition to the address above, Dr. Daduk Merdika Mansyur emphasized the importance of understanding and appreciating the struggle of the heroes who fought for the nation's independence. He also highlighted the crucial role of the younger generation in perpetuating the spirit and values of heroism to build a better future. "If the heroes fought against the colonizers in the past using weapons, we are still fighting to this day against ignorance and poverty."
Thank you, heroes, for your sacrifices and dedication to this nation. We move forward with your blazing spirit in our hearts. Farewell, but your memories and inspiration continue to burn within us. HAPPY NATIONAL HEROES DAY.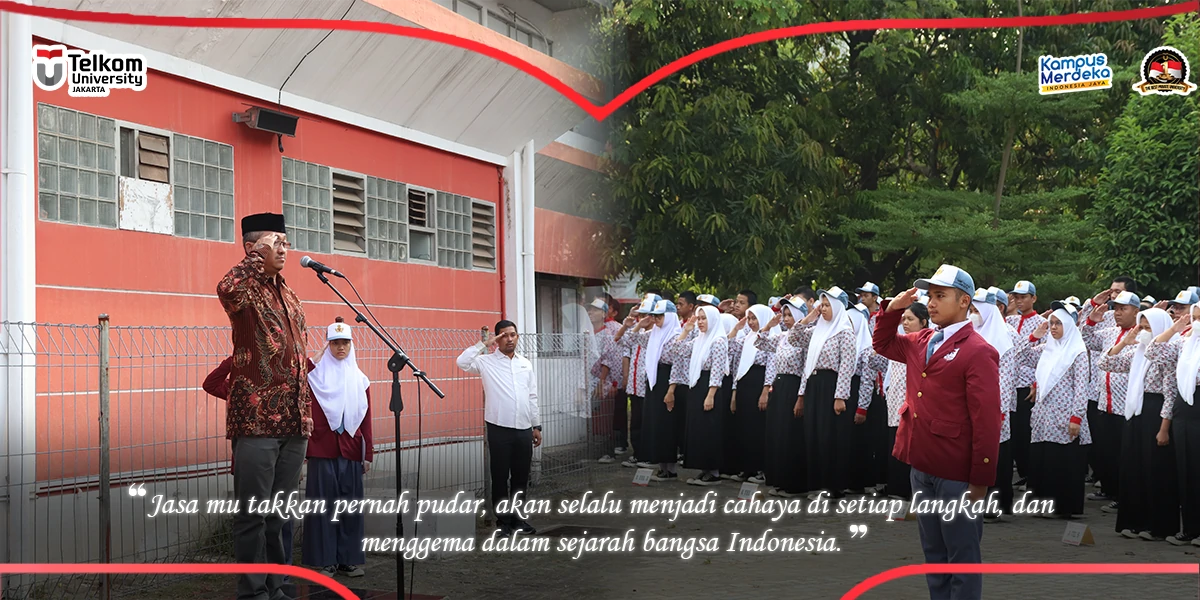 Author: Siti Zakiyah | Editor: Husna Rahmi