Facility
Telkom University Jakarta stands out not only for its superior educational quality but also for its modern facilities that support an innovative and comfortable learning environment for students. As a leading education center in Indonesia, Telkom University has invested significantly in infrastructure to provide the best learning experience.
One of the key aspects of Telkom University facilities is the technology laboratory. These facilities allow students to access the latest hardware and software, giving them the opportunity to engage in research and development of the latest technologies. This creates a dynamic learning atmosphere and ensures that students gain practical skills relevant to industry needs.
Creative discussion rooms are also an integral part of Telkom University facilities. This space is designed to facilitate collaboration and exchange of ideas between students and lecturers. They are places where innovation is born, and students can use these facilities to work on group projects, in-depth discussions, or even presentations.
Apart from that, the Telkom University library is also a key resource for students. With an extensive collection of books, scientific journals, and access to online databases, libraries provide a conducive environment for study and research. This facility not only functions as a place for independent study but also as a center for getting the information support needed by students.
Telkom University also has a complete sports center, including sports fields, fitness centers and other facilities. These facilities are designed to support student health and wellness, creating a healthy balance between study and an active lifestyle.
In addition, the Telkom University campus is equipped with wireless internet access throughout the area, allowing students to stay connected and access online resources wherever they are on campus. It supports technology-based learning and facilitates efficient exchange of information.
With these facilities, Telkom University Jakarta not only offers quality education but also creates a holistic learning environment that prepares students to face the increasingly complex demands of the world of work. From technology to creative spaces, every facility on campus is designed with the aim of providing the best learning experience for passionate and talented students.
Canteen
At Telkom University Jakarta there is also a canteen. The Canteen on the Telkom University Jakarta campus has been tested for cleanliness and is guaranteed to be halal, and there are also fast free wifi facilities.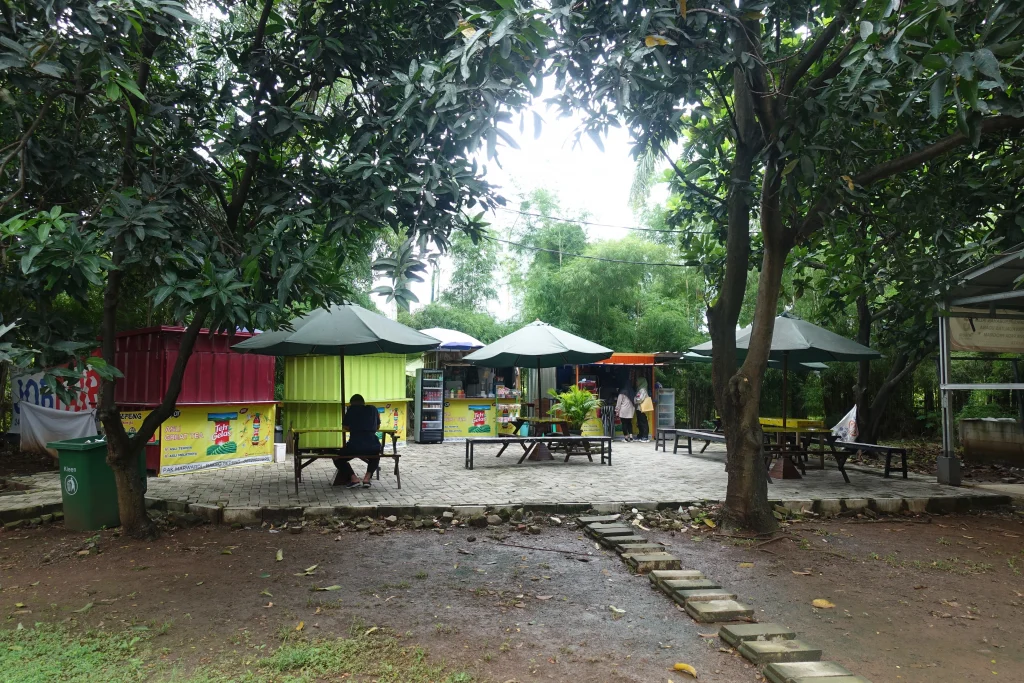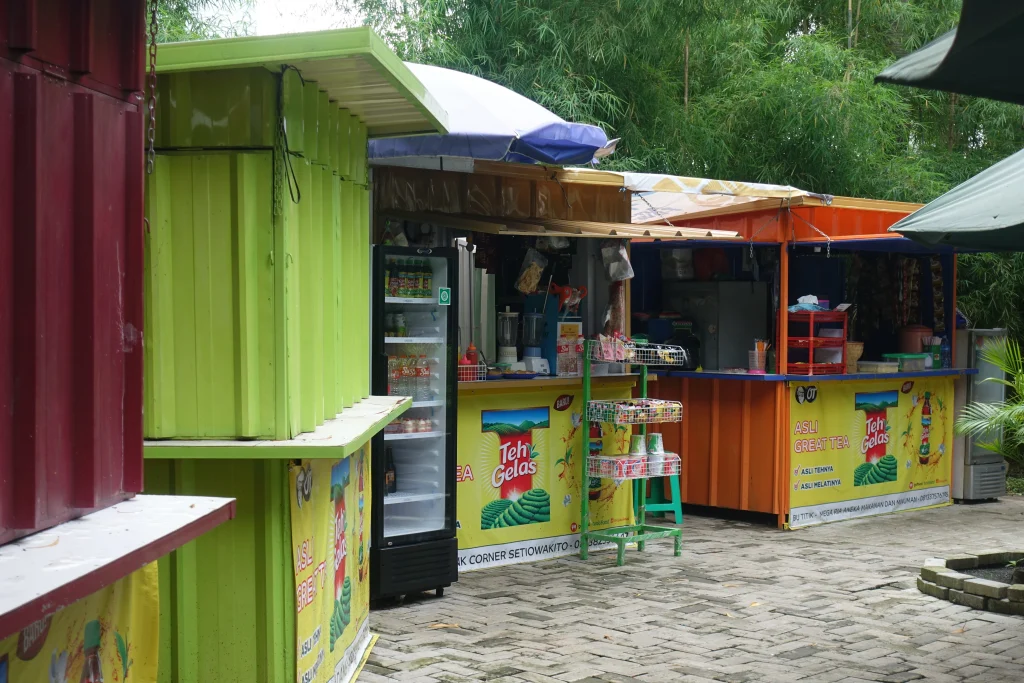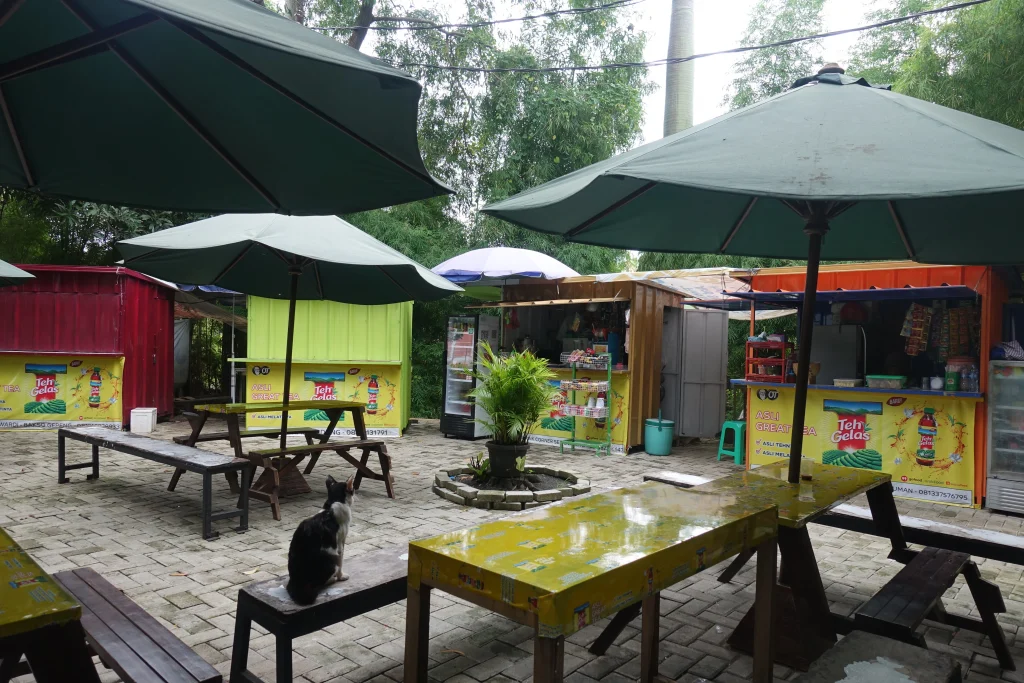 Prayer Room
Telkom University Jakarta has religious activity facilities for the entire Telkom University Academic Community. The prayer room is always kept clean and is always guarded by campus security officers.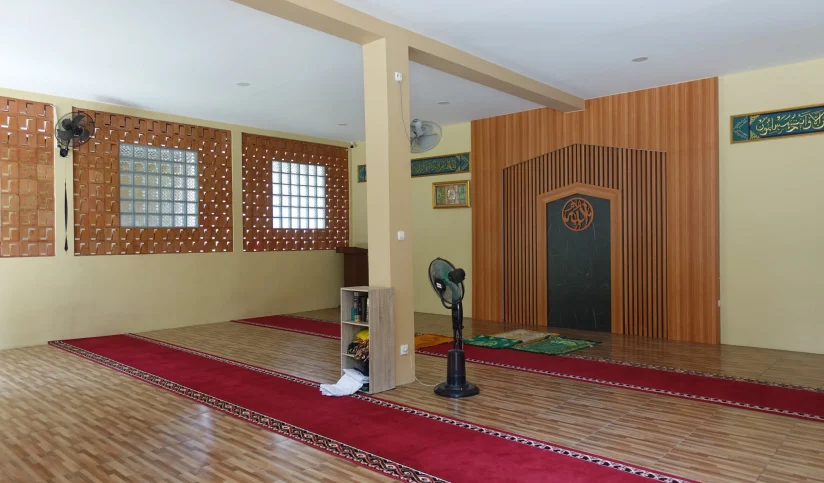 Field
Telkom University Jakarta provides various sports field facilities such as basketball courts, futsal courts, volleyball courts and badminton courts that can be used by students.