[layerslider_vc id="5″ el_class="Untuk dekstop, tablet"]
Latest News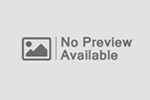 November 16, 2023
Codeigniter: Definition, Features, Benefits, How it Works, Advantages and Disadvantages A framework, or also called a framework in Indonesian, is a group of functions, procedures, classes and instructions combined in…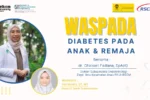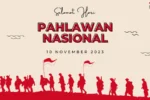 November 10, 2023
Jakarta, November 10, 2023 – Telkom University Jakarta held the Commemoration Ceremony of Heroes Day 2023. The event took place at the A Campus Field of Telkom University Jakarta. The…
Facts About Telkom University Jakarta Campus

Why Tel-U?
Tel-U has been accredited Superior, and its study program has been accredited Superior or A.
Telkom University has 8 vocational programs, 25 undergraduate programs, and 11 postgraduate programs that have been accredited by BAN-PT and International
How is studying at Tel-U?
Telkom University provides qualified and superior learning support facilities in the online learning system
Campus Life
Telkom University Jakarta Campus has issued several policies to ensure the integrity of the community, compliance with the code of ethics, and appreciation for students' non-academic activities.
Telkom University Jakarta Campus provides a variety of superior facilities to support student academic and non-academic activities
There are several Student Activity Units at Telkom University Jakarta Campus. Students can take units according to their individual interests.